Your company's outstanding success, by the harnessing of network and internet technologies for maximum productivity and efficiency.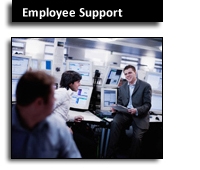 Dynamis technicians are particularly renowned for their ability to help non technical people make effective and efficient use of technical resources. Since 1998, we've helped employees in all ranges of technical ability become more confident and effective at their use of company network resources.
We offer technical support in two forms:
On request, by the minute, billed at an hourly rate of $120/hr. To purchase one-time support, please call (713) 721-3126 and press 2 for support. If you have working internet access, our technician will be able to connect to your PC and collaborate with you on your screen.
As part of a monthly support contract in which we oversee the health of your network, servers, and PC's. For more information about a monthly support contract, please call (713) 721-3126 and press 1 for sales.
1920 N Braeswood | Houston, TX 77030 | (713) 721-3126 | Fax (713) 589-5873 | Send an Email

CCBot/2.0 (https://commoncrawl.org/faq/)